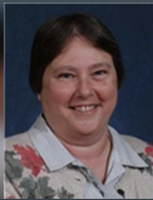 Sr. Marie Elizabeth "Sr. Liz" Koehler, RSM, age 73, of St. Louis, Mo., died January 18, 2023, in hospice care at Catherine's Residence, sponsored by the Sisters of Mercy. Born the eldest of seven children, Sr. Liz dedicated her life to serving others.
Born Jan. 25, 1949, in Little Rock, Ark., Sr. Liz was graduated from St. Edward Elementary School in 1963 and Mt. St. Mary's in 1967, both in Little Rock, Ark. After graduating from "the Mount", she entered the Sisters of Mercy Novitiate in St. Louis. Continuing her education, Sr. Liz received her Bachelors of Arts in Social Studies from Maryville College, St. Louis, in 1973 with an Elementary Education Certificate. While continuing in her ministry, she received her Masters of Science in Counseling at the University of Southern Mississippi, Hattiesburg, Miss., in 1986, and a Certificate in Spiritual Direction from the Aquinas Institute of Theology, St. Louis, in 1997.
Sr. Liz's call to self-sacrifice and service sustained her through teaching at Christ the King School, Fort Smith, Ark.; St. Patrick School, Meridian, Miss.; St. Joan of Arc School, St. Louis; serving as a Child Care Worker at Mercita Hall, St. Louis; parish ministry at St. Richard Church, Jackson, Miss.; as Spiritual Director in Little Rock, Ark.; and Bereavement Coordinator at Mercy Medical facilities in Hot Springs, Ark., and Springfield, Mo.
She is survived by her sisters, Clara (Koehler) Smith, of Little Rock, and Michelle (Koehler) Haydel and her husband, Greg, of North Little Rock, Ark.; her brothers and sisters-in-law, Robert L. Koehler, Jr., and, Laurie, of Sherwood, Ark., Duane Koehler, D.O., and Tammy, D.O., of Miami, Okla., and Kenneth Koehler and Lesia, of Fayetteville, Ark., and numerous nieces, nephews and her Sisters of Mercy.
She is preceded in death by her parents, Robert L. Koehler, Sr., and Mary Ellen (Penny) Koehler, and brother Dennis Koehler.
The Mass of Christian Burial was privately celebrated January 23, 2023 at Catherine's Residence.
https://www.legacy.com/us/obituaries/name/marie-koehler-rsm-obituary?id=38700422