It is with heavy hearts that fam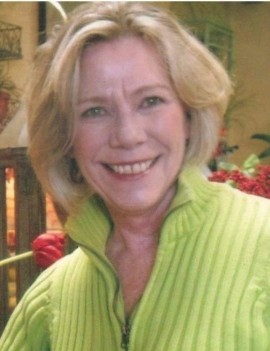 ily and friends must say goodbye to Judy Jenders who recently passed away peacefully after a long-fought illness.
Judy was born the second of seven children to the late George and Tennie (Riegler) Richardson in the spring of 1948. A lifelong resident of the little Rock area, she was a graduate of Mount St. Mary's where she made many lifelong friends. She was a strong and immensely creative person who spent her entire life in the floral business. Many years with Tipton & Hurst and The Accessory, until she opened her own business Beyond the Garden Gate, in the Heights. Her talent and people skills earned her the admiration of all were lucky enough to know her. She had a decorator's eye, who could simply look around and find ways to make the world a bit more beautiful.
She was welcomed home by her late parents, and the love of her life, Tony Jenders, who precedes her.
She is survived by her devoted son Jason Gillespie, stepdaughter Amanda Baugher Jenders, and two beautiful granddaughters, Abby, and Zoe.
She also leaves behind her siblings, George Richardson Jr. of Lakewood, CO; Nancy Linde (Mark) of Little Rock; Lynda McNiel of Maumelle, Greg Richardson (Lisa) of Little Rock; Steven Richardson (Eduardo) of Long Beach, CA; and Tena Buck (Jeff) of Maumelle, as well as may nieces, nephews, and friends.
It is never easy to say goodbye…but that's what makes the hello so much sweeter when we see her again.
Memorials go to Mount St. Mary's Academy.
Visitation will be 5 to 7 p.m., Wednesday, August 11, 2021, at Smith North Little Rock Funeral Home. Funeral will be 3 p.m., Thursday, August 12, 2021, at the funeral Home.
Judy's husband Anthony "Tony" Philip Jenders, CHS '69 grad, passed away December 14, 2020. Here is Tony's obituary on Akransas Online (Ark DemGaz).