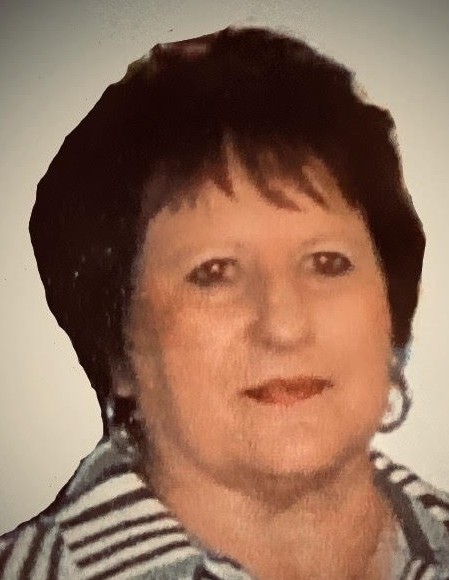 Kathryn Darlene (Nahlen) Fooks passed from this life and gained her wings on Sunday, March 15, 2020, at UAMS Medical Center. In a flash, she was reunited with her son, Bryan Fooks, who predeceased her June 24, 2017. Kathy fought a long battle of orthopedic issues which forced her to retire. She was awaiting surgery to replace her right hip at the time of her passing.
Kathy was a very private person and always looked for the good in everyone. She learned the meaning of unconditional love when she laid the sleepy heads of her children, Angela and Bryan, to rest at night, and those words defined her character. She adored her grandchildren, Courtney and Thomas (T.J.) and there are no words to adequately express the pride she felt for them. She had recently purchased a new home in West Little Rock, and her plans were to care for her mother Ruby with the help of her sister Jane. Kathy was looking forward to her new life and was awaiting a "reveal" party of the remodeling being guided by her sister Jane and Linda (Richard) Vogan, Jane's sister-in-law. She liked to tell her mom she was going to send her to her room if she didn't behave when they relocated together. She was so devoted to mom that she spoiled her everyday by playing Mexican train, and she was always happy to share the love she gleaned from her Maltese dog with her mom. Kathy enjoyed traveling and antiquing with Jane and sister cousins Connie (Mike) Thomas and Kathleen Thompson-Milesian. She never missed a chance to bake a rum cake at Christmas to mail to her brother Bernard no matter what part of the world he was currently living and as far away as Kenya. Many memories were made when she flew across the ocean with Courtney, Jane, and her mom to visit Bernard in Switzerland in 2000. She also enjoyed extended trips to Lake Norfork with Courtney and T.J., and "I Love Lucy" was a must for her and Courtney on Friday or Saturday nights. Her children Angela and Bryan never left her heart and were always with her as they are today. She loved to read mysteries and her last book she enjoyed was "Where The Crawdads Sing."
Kathy was born October 1, 1949 to Herman and Ruby Nahlen. She is survived by her mother Ruby Nahlen; daughter Angela (Chris)Terry; grandchildren Courtney Fennell, T.J. Logan and his fiancé Kaitlyn Reeves; brother Dr. Bernard Nahlen, sister-in-law Nancy Nahlen, sister, best friend, favorite daughter and caregiver Jane Jarboe; the father of her children Jim Fooks; nephews Paul (Phyllis) Griffin, Cory (Dorothy) Griffin, Michael Paul (Sheina) Griffin, Aaron Jarboe, and Andy Jarboe; niece Kimberly (Jason) Hammock; and a flock of great nieces and nephews whom she quietly rooted for. She was predeceased by her father Herman Nahlen, brother Ronnie Nahlen, brother Martin Nahlen, son Timothy Bryan Fooks, nephew Richard Jarboe, brother-in-law Dick Jarboe, and her pet Maltese Gracie Lee.
Kathy served others as a radiological technologist and cherished her work family, particularly Cheryl Ryall and Sandy Elliot, at Baptist Health Medical Center in North Little Rock. Her work ethic was impeccable. Given the current state of medical affairs in our nation and her values pertaining to good health, Kathy and her family would never want anyone's health to be compromised. Please pray for her quietly during her service if you are ill. These would be Kathy's wishes: "And the people stayed home. And read books, and listened, and rested, and exercised, and made art, and played games, and learned new ways of being, and were still. And listened more deeply. Some meditated, some prayed, some danced. Some met their shadows. And the people began to think differently. And the people healed. And, in the absence of people living in ignorant, dangerous, mindless, and heartless ways, the earth began to heal. And when the danger passed, and the people joined together again, they grieved their losses and made new choices, and dreamed new images, and created new ways to live and heal the earth fully, as they had been healed." -Kitty O'Meara.
The last words spoken between two sisters were "I love you!" on Saturday evening.
Due to the Coronavirus outbreak a service will be held at a later date.
https://www.tributeslides.com/up/325040236158
https://www.northlittlerockfuneralhome.com/obituary/Kathryn-Fooks