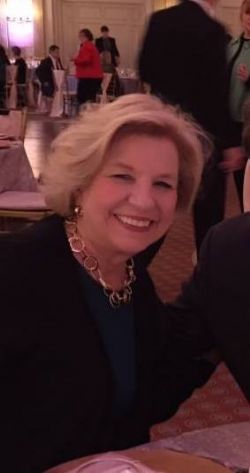 Jean Ann "Jeanie" Brasher of Little Rock, Arkansas passed away Easter Sunday, April 12, 2020 at her home in Little Rock due to complications from her long struggle with interstitial lung disease. She was surrounded by her loving family.
Jeanie was born September 19, 1949 to Herman and Rosemary Sick in Little Rock, Arkansas. She attended Holy Souls and Mount St. Mary's Schools where part of her joy was personified as a Catholic High Varsity Cheerleader. She went on to attend UALR (LRU) where she was voted Sweetheart of Sigma Nu Fraternity, and then received her Bachelor's degree in Special Education from UCA in Conway. She then attended graduate classes at Florida State University, receiving her Master's degree in Orientation and Mobility from the University of Arkansas at Little Rock.
Jeanie was a teacher for 45 years, teaching at the Arkansas School for the Blind and later, the Kentucky School for the Blind. She won awards for excellence in teaching from professional organizations at both schools, including the Joyce Ogburn award in Arkansas, and the Touching Lives award in Kentucky. In spite of all her accomplishments in education, according to her, the greatest reward was simply the joy and excitement a child expressed after learning something new.
Jeanie is survived by her husband of 49 years; Bob Brasher, her children; Jeremy (Sonia) and Justin (Crissy) Brasher, grandchildren; Oliver Pilcher and Brooks Brasher, and her siblings; Jim (Barb) Sick, Kay (Mike) Corso, and Roberta Sick. She also leaves many more friends and family members in Arkansas, Louisville, Kentucky, and Jerseyville, Illinois.
A memorial mass will be scheduled and announced at a later date. In lieu of flowers, donations can be made in her honor to: Arkansas Hospice (arkansashospice.org/foundation/donate/) or any organization serving the blind and visually impaired.
[From Jeanie's obituary at Roller Funeral Home.
https://www.rollerfuneralhomes.com/services.asp?locid=17&page=odetail&id=55120