ANNOUNCEMENTS
Condolences to Debbie Loyd Stull on the passing of her husband Stanley
Stanley Stull of Sherwood died July 29, 2019.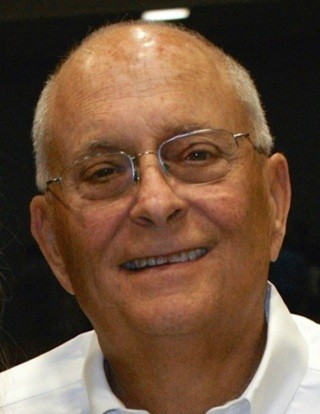 A "Car Show Casual" Visitation will be 6:00 to 7:00 PM followed by a Prayer Vigil at 7:00 PM Thursday, August 1 at Smith-North Little Rock Funeral Home, 1921 Main Street, North Little Rock, AR 72114.
Funeral will be at 2:00 PM Friday, August 2 at Immaculate Conception Catholic Church, which he has attended since 1972, 7000 John F. Kennedy Blvd., North Little Rock, AR 72116.
Stanley R. Stull, 71, of Sherwood died peacefully in his wife's arms, July 29, 2019, surrounded by his family and friends. He was an Air Force "brat" born September 23, 1947 in Champaign Urbana, Illinois to the late Captain Clarence Odell Stull and the late Mary "Geneva" Ryan Stull. Moving back to North Little Rock in 1956 after the death of his father, he graduated from North Little Rock High School in 1965. He began a lifelong career in the automobile business at Bevis Dodge. He began his sales career in 1972 at Jim Ray Toyota. In 1977 he moved to Riverside Motors and stayed there until 2009. After a year with Bale Chevrolet, he moved closer to home and spent his final years working for Russell Honda, retiring in 2016.
Stan loved cars, as a youth he built many model cars, as an adult restored many antique cars and hot rods. Going to car shows was his hobby. He was a proud, active member of Arkansas Street Rods.
He was passionate about spending time with his family, but especially his grandchildren. "Pa" rarely missed a game, program or any event involving his grandchildren. He had endearing nicknames for each of his grandchildren.
He is survived by his wife of 52 years, Debbie Loyd Stull; son, Rod Stull; daughter and son-in-law, Susie Carlisle Williams and husband Jan Williams; six grandchildren: Jordan Carlisle and his fiancé' Kathryn Gadberry; Corbin Carlisle Foster and her husband, Chase; Bailey Stull, Cayman Carlisle, Drew Stull and Addison Williams; a sister, Sally Worrell and her husband George; and numerous nieces, nephews and cousins; and his "brother-from-another-mother", Bob Guess and two "sons-from-another-mother" Tarek Shehadah and Robert Hall.
In lieu of flowers, memorials may be made to Catholic High Foundation at www.lrchs.org/chs-foundationalumni-association/support_catholic_hgh/ or Immaculate Conception Catholic Building Fund.
Visit the Tribute Wall to share your condolences and remembrances.
Condolences to John York, on the loss of his brother Tom.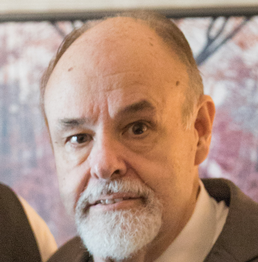 Here is the obituary from https://www.fiorefuneralhomes.com/memorials/thomas-york/3929977/
Thomas P. York, 68, of Eatontown, entered into eternal life on Wednesday, July 17, 2019, while on vacation with his wife in Poland. Tom was born in Muskogee, Oklahoma on November 20, 1950, and then spent most of his childhood in Little Rock, Arkansas.

Tom obtained his undergraduate degree in Computing Science from the University of Notre Dame in 1972 and then graduate degrees in Theology, while in the seminary, later in the 1970s. Tom ultimately decided not to be ordained a priest. In 1982, Tom completed a degree from the Culinary Institute of America, located in Hyde Park, New York and then began a diverse career that included multiple industries and disciplines. For the past decade, Tom brought his eclectic professional background to Rutgers Business School as an Assistant Professor of Professional Practice. Tom was very passionate about teaching his students and loved all of the opportunities that this job created for him, both within and outside of the classroom.

Tom was an active member of his church. Tom loved to cook for friends and family. Tom was always looking forward to his next opportunity to travel with his beloved wife, Gosia.

Tom was a loving husband, father, grandfather, and brother. Surviving are his wife, Gosia; three sons, Matthew with his wife Megan, James with his wife Maria, and Joseph with his wife Bridget; seven grandchildren, Charlie, Patrick, Chelsea, Ashley, Zoe, Grover, and Dorothy; and his brother John with his wife Denise.

Visitation will be held on Wednesday, July 31, 2019 from 2 pm to 4pm and 7 pm to 9 pm at Fiore Funeral Home located at 236 Monmouth Road, Oakhurst, NJ.
A Funeral Mass will be offered on Thursday, August 1, 2019 at 11 am at Saint Anselm's Roman Catholic Church located at 1028 Wayside Road, Tinton Falls, NJ.